2023 Distinguished Mayo Clinic Investigator award goes to Andre Terzic, M.D., Ph.D.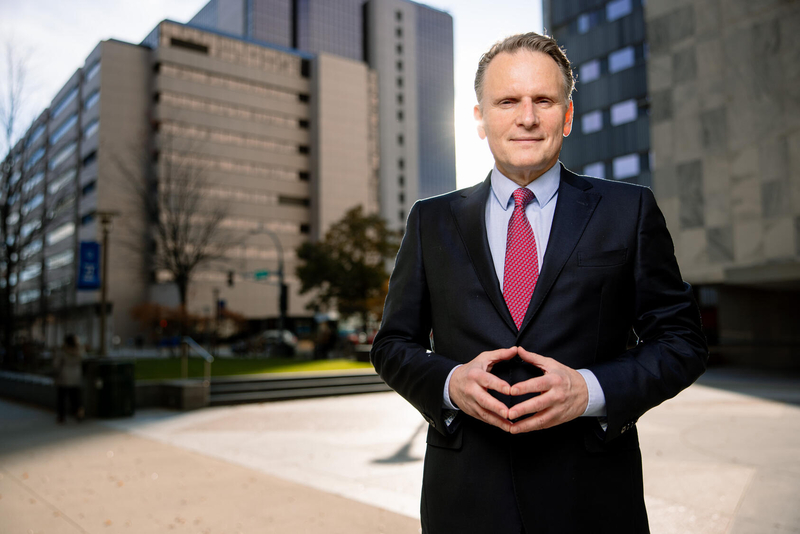 Andre Terzic, M.D., Ph.D. (CV '92), Department of Cardiovascular Medicine at Mayo Clinic in Rochester, has received the Distinguished Mayo Clinic Investigator Award. The award is presented to individuals whose research careers demonstrate evidence of great distinction, high distinguished scholarship, creative achievement, and excellence in education and administrative responsibilities.
In a career spanning more than 30 years at Mayo Clinic, Dr. Terzic has fundamentally advanced medicine, from cardioprotection and heart regeneration to disease-profiling and precision therapy. He has been recognized with several other Mayo Clinic awards, including the Excellence in Teaching Award, the Outstanding Cardiovascular Research Mentor Award, the Landmark Contribution to the Literature Award and the Department of Medicine Outstanding Investigator Award. Dr. Terzic has trained more than 60 graduate students, research fellows and postdoctoral physician-scientists, and has participated in more than 40 thesis committees.
Dr. Terzic's work has had a major influence on the modern understanding of heart disease causes and cures. He and his team are credited with decoding molecular circuits of cardioprotection, advancing cardiac regenerative medicine, programming cell fate decisions, and resolving patterns of disease and aging.
Most notable in his career is the establishment of the enterprise Center for Regenerative Biotherapeutics. Dr. Terzic spearheaded and guided the center from its beginning to its current leadership in the field of regenerative medicine. Dr. Terzic also serves as chair of the President's Discovery-Translation Advisory Board.
Dr. Terzic is a professor of medicine and pharmacology in the Mayo Clinic College of Medicine and Science. He is the Marriott Family Director, Comprehensive Cardiac Regenerative Medicine for the Center for Regenerative Biotherapeutics and the Marriott Family Professor of Cardiovascular Research. Dr. Terzic served as the inaugural Michael S. and Mary Sue Shannon Director of Mayo Clinic's Center for Regenerative Biotherapeutics from 2011 to 2021.