Andrew Christian Whelen, Ph.D., joins Diagnostic Laboratory Services in Honolulu, Hawaii
Andrew Christian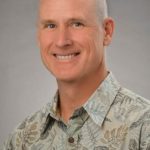 Whelen, Ph.D. (CM '94), joined Diagnostic Laboratory Services in Honolulu, Hawaii, as vice president and technical director of microbiology. He leads one of the most sophisticated diagnostic microbiology labs in the Pacific region and is responsible for technical direction and clinical consultation in conventional and molecular testing for infectious diseases.
Previously, Dr. Whelen directed microbiology labs for the U.S. Army, including three teaching medical centers, the Army Academy of Health Sciences and Walter Reed Army Institute of Research. He also served as senior medical staff for the Pentagon Force Protection Agency in the aftermath of the 2001 anthrax attacks and as the executive officer to the Army Chief Scientist.
Dr. Whelen has a bachelor's degree from South Dakota State University and a Ph.D. in microbiology from the University of North Dakota. He completed a postdoctoral fellowship in clinical and public health microbiology at Mayo Clinic. Dr. Whelen is a diplomate of the American Board of Medical Microbiology. He lives in Kaneohe, Hawaii.