Donald Enarson, M.D., receives Distinguished Alumni Award, University of Alberta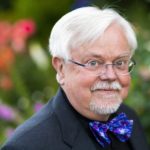 Donald Enarson, M.D. (I '77), will be honored with a Distinguished Alumni Award from the University of Alberta, Edmonton, Alberta, Canada. Dr. Enarson is recognized for contributions to tuberculosis research and treatment.
The Distinguished Alumni Award is the university Alumni Association's highest honor and recognizes the outstanding lifetime accomplishments of alumni who have earned national or international regard or have had significant local impact as a result of their outstanding professional achievements and service to society.
A scientist, professor and physician with a strong sense of social justice, Dr. Enarson revolutionized the control of tuberculosis and lung disease around the world. His 1970s work with one of Canada's top tuberculosis researchers revealed the high rate of the disease in indigenous and Inuit populations and, for the first time, made the connection between tuberculosis and poverty. His interest in the health of populations affected by poverty continued through his work in Sudan and Philippines. His breakthrough work in tuberculosis came after he accepted a job in 1991 as scientific director of a Paris-based organization, the International Union Against Tuberculosis and Lung Disease, where his predecessor, Karel Styblo, had created the first proven strategy for TB control in low-income countries. Dr. Enarson built on that work, publishing a paper that identified the five components of the DOTS (Directly Observed Therapy, Short-course) strategy. That paper was adopted by the World Health Organization in 1994 and became policy around the world. Dr. Enarson helped the lung organization grow in size and mandate. Its work now includes many more lung diseases as well as HIV/AIDS, which is closely linked to TB. During his extensive travels, Dr. Enarson watched for promising young physicians and mentored them in TB control, creating a web of experts in low- and middle-income countries who carry on the work to save millions of lives.