Halena Gazelka, M.D., has opioid commentary published in Wall Street Journal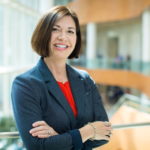 Halena Gazelka, M.D. (ANES '10, PAIN '11, PLM '15), Division of Pain Medicine, Department of Anesthesiology and Perioperative Medicine at Mayo Clinic in Rochester, had a commentary on opioids published in the Wall Street Journal as part of the newspaper's special report on the opioid epidemic. She was asked to take a "no" position as to whether the government should limit the use of opioids to curb the addiction crisis, which is Mayo Clinic's official position.
Dr. Gazelka is an assistant professor of anesthesiology in the Mayo Clinic College of Medicine and Science.