Jaeyun Sung, Ph.D., selected as Scialog Fellow to participate in 2021 Scialog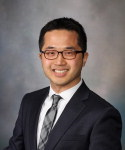 Jaeyun Sung, Ph.D. (S '17), Department of Surgery at Mayo Clinic in Rochester, was selected as one of 50 early-career faculty Scialog Fellows to participate in the "2021 Scialog: Microbiome, Neurobiology, and Disease" meeting, jointly sponsored by the Research Corporation for Science Advancement (RCSA), Paul G. Allen Frontiers Group and Frederick Gardner Cottrell Foundation.
Dr. Sung is an assistant professor of medicine in the Mayo Clinic College of Medicine and Science.