Manish Gandhi, M.D., elected to OPTN/UNOS board of directors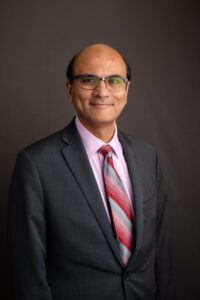 Manish Gandhi, M.D. (LABM '07), Division of Transfusion Medicine at Mayo Clinic in Rochester, was elected to the OPTN/UNOS Board of Directors as the medical/scientific organization histocompatibility representative for a two-year term starting July 2022. The Organ Procurement and Transplantation Network (OPTN) is a unique public-private partnership that links all professionals involved in the U.S. donation and transplantation system. United Network for Organ Sharing (UNOS) is the contractor that administers OPTN.
Dr Gandhi is a professor of laboratory medicine and pathology in the Mayo Clinic College of Medicine and Science.