Mayo's Scott Kaufmann, M.D., Ph.D., receives Minnesota Partnership for Biotechnology and Medical Genomics infrastructure award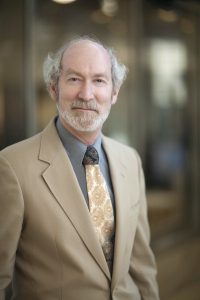 Scott Kaufmann, M.D., Ph.D. (ONCL '94), chair of the Department of Molecular Pharmacology and Experimental Therapeutics at Mayo Clinic in Rochester, received an infrastructure award from the Minnesota Partnership of Biotechnology and Medical Genomics. His project is "A Facility to Study Metabolic Activity Within Living Cells in Real Time Using Two Extracellular Flux Analyzers," and is in conjunction with a researcher from the University of Minnesota.
Extracellular flux analysis is helpful in research on aging, cancer, neurosciences and metabolic diseases. One analyzer will be located at Mayo and the other at the university.
Awarded projects focus on shared-use infrastructure and support the purchase or development of technology that neither Mayo Clinic nor the university could have purchased individually. The Minnesota Partnership for Biotechnology and Medical Genomics is a collaboration of the University of Minnesota, Mayo Clinic and the state of Minnesota.
Dr. Kaufmann is a consultant in the divisions of Oncology Research and Hematology in Rochester, a professor of medicine and pharmacology and the Helen C. Levitt Professor. He is co-leader of the Developmental Therapeutics Program in the Mayo Clinic Cancer Center and principal investigator of the Mayo Clinic Specialized Program of Research Excellence (SPORE) in Ovarian Cancer, and associate director of the Medical Scientist Training Program.