Michael Joyner, M.D. (ANES '92), receives an award, Mayo Clinic Rochester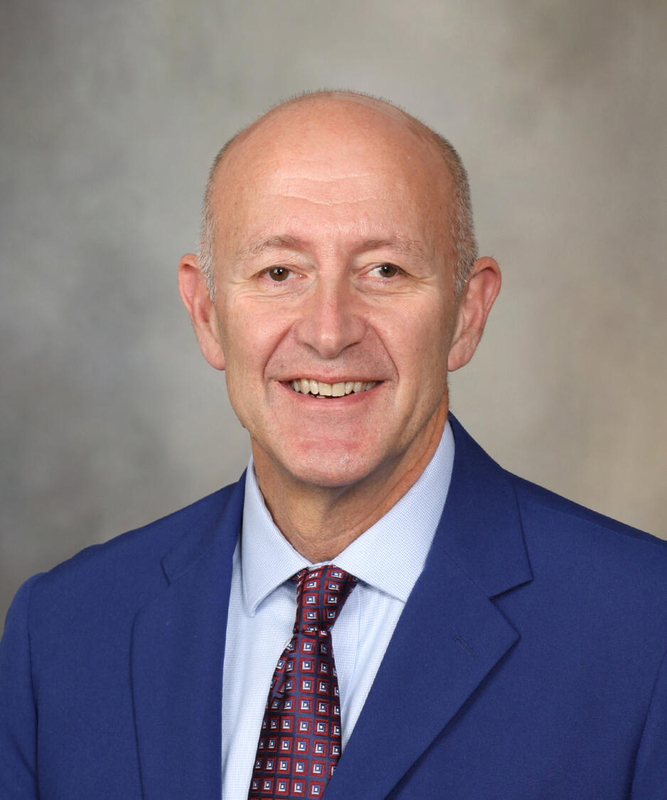 Michael Joyner, M.D. (ANES '92), Department of Anesthesiology and Perioperative Medicine at Mayo Clinic in Rochester, received the Environmental and Exercise Physiology Section Honor Award from the American Physiology Society. The award recognizes a previous or current primary member of the EEP Section who is 60 years of age or older and has made significant research contributions to the scientific advancement of environmental, exercise, thermal or applied physiology and has been a collegial citizen of the EEP. Dr. Joyner is the Frank R. and Shari Caywood Professor and a professor of anesthesiology in the Mayo Clinic College of Medicine and Science.
Dr. Joyner also received the 2023 Honor Award at the 2023 Annual Meeting of the American College of Sports Medicine. The award is the highest of the organization and given to only one individual each year. The Honor Award recognizes Dr. Joyner's lifetime of outstanding scientific contributions related to sports medicine and exercise science.