Paul Friedman, M.D., is new chair of Department of Cardiovascular Medicine, Mayo Clinic Rochester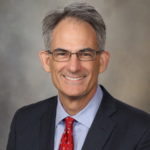 Paul Friedman, M.D. (CV '94, CV '96, CV-EP '97), is the new chair of the Department of Cardiovascular Medicine at Mayo Clinic in Rochester. He succeeds Charanjit Rihal, M.D. (I '89, CV '93), who has served in the role of department chair since 2010.
Dr. Friedman has served as vice chair of the department since 2014, vice chair of Academic Affairs and Faculty Development since 2012, and associate medical director in the Department of Development since 2016. Dr. Friedman joined the Mayo Clinic staff in 1998 and is a professor of medicine in the Mayo Clinic College of Medicine and Science.