William Buchta, M.D., is president of American College of Occupational and Environmental Medicine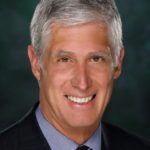 On May 2, William G. Buchta, MD, MS, MPH, FACOEM (PREV 01), a renowned expert in medical center occupational health, was installed as President of the American College of Occupational and Environmental Medicine (ACOEM), the nation's largest medical society dedicated to promoting the health of workers through preventive medicine, clinical care, research, and education. The installation ceremony took place at the 103rd annual membership meeting held during the College's 2018 American Occupational Health Conference (AOHC) held in New Orleans.
Dr. Buchta is Vice President and Chief Medical Officer of Logistics Health, Inc., in La Crosse, Wis. Prior to joining Logistics Health, Dr. Buchta was affiliated with Mayo Clinic in Rochester, Minn., for nearly 15 years, most recently as Assistant Professor of Preventive Medicine at the Mayo Clinic College of Medicine.
Dr. Buchta holds a Bachelor of Science Degree in behavioral science from the U.S. Air Force Academy, and Master of Science Degree in industrial psychology from Purdue University in Lafayette, Ind. He received his Medical Degree from the University of Wisconsin School of Medicine in Madison, and his Master of Public Health Degree from the Medical College of Wisconsin in Milwaukee. Dr. Buchta attained the rank of Major in the U.S. Air Force, and after 21 years of service, he finished his career as Chief of Acute Care Services/Primary Care Clinic at Hickam Air Force Base in Hawaii.
Certified by the American Board of Preventive Medicine (ABPM) in occupational medicine and in public health and general preventive medicine, Dr. Buchta is also certified as a medical review officer (MRO), a medical examiner for commercial drivers, and an FAA senior aviation medical examiner.
A member of ACOEM since 1992, Dr. Buchta was elevated to Fellowship in 2001. Prior to becoming President, Dr. Buchta served as President-Elect, Vice President, member of the Board of Directors, and Speaker of the House of Delegates. He also served the College as chair of the Strategic Planning Committee, the Policy, Procedures and Public Positions Committee, the Ethics Committee, and the Section on Medical Center Occupational Health. Dr. Buchta has served on numerous committees for ACOEM and the specialty of occupational medicine, most recently chairing the Scientific Committee of Occupational Health for Healthcare Workers for the International Commission of Occupational Health.
Dr. Buchta is a member of the Central States Occupational and Environmental Medicine Association (CSOEMA), an ACOEM component society. He has served the component as President, Vice President, Secretary/Treasurer, and member of its Board of Governors.
Founded in 1916, ACOEM is the pre-eminent physician-led organization that champions the health of workers, safety of workplaces, and quality of environments. This dynamic group of more than 4,500 occupational medicine physicians and associated health professionals is united via the College to develop positions and policies on vital issues relevant to the practice of preventive medicine both within and outside of the workplace. The College is headquartered in Elk Grove Village, Ill., in the northwest Chicagoland area.