Young Erben, M.D., is finalist in Alligator Tank 2020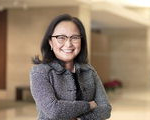 Young Erben, M.D. (PRES '09, S '13, VASS '15), Division of Vascular Surgery at Mayo Clinic in Florida, was one of three finalists for the Mayo Clinic Office of Entrepreneurship's Alligator Tank 2020: Healthcare Innovation Pitch Competition.
Additionally, Dr. Erben's proposal "Deep Venous Thrombosis and Pulmonary Embolism in SARS-CoV-2 Infected Patients: A Prospective Inflammatory and Thrombin Generation Biomarkers Study" was selected by the Mayo Clinic Heart-Lung Focused Research Team for $20,000 in funding for 2021.
Dr. Erben is an assistant professor of surgery in the Mayo Clinic College of Medicine and Science.