Gianrico Farrugia, M.D., represents Mayo Clinic at World Economic Forum in Davos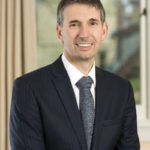 Gianrico Farrugia, M.D. (I '91, GI '94), Mayo Clinic vice president and CEO of Mayo Clinic in Florida, represented Mayo Clinic at the annual World Economic Forum in Davos, Switzerland. Dr. Farrugia, who is responsible for Mayo's international strategy, participated in meetings of the World Economic Forum Health Governors, a community of leaders who help shape the future of health and health care globally.
"The World Economic Forum provides an incredible opportunity for Mayo Clinic to connect with health ministers, well-known world economists, benefactors and CEOs from the health care and biotech sections," says Dr. Farrugia. "It's an excellent way to reach other leaders who may be interested in collaborating with Mayo Clinic to advance common goals."
Dr. Farrugia participated in 24 events during four days in Davos, meeting with CEOs of Microsoft, Royal Philips and Hitachi, among others. At a breakfast meeting hosted by Mayo Clinic, Dr. Farrugia led discussions on turnaround strategies for successful companies, along with several others. He also spoke at the Health Governors session on health care delivery systems of the future and at the International Media Council dinner.
Dr. Farrugia says the two dominant health care themes at the World Economic Forum were value-based health care and precision or individualized medicine – areas where Mayo Clinic has been at the forefront for many years.
"We were able to share our knowledge while learning about what other leaders from health care and industry are doing," says Dr. Farrugia. "We committed to continue these discussions at future World Economic Forum Health Governors meetings, with the goal of creating a road map for governments to address misaligned incentives, interests and strategies for patient-centered health care."