This year more than 43,000 graduating medical students across the country competed for more than 33,000 available postgraduate positions, according to the National Resident Matching Program.
The Mayo Clinic Alumni Association sponsored Match Day celebrations at the Florida and Rochester campuses, where U.S. maps were displayed to show where students would be headed. This was the first year that Mayo Clinic's Florida campus participated in the Match Day celebration. Staff and students in Florida connected virtually with Rochester at the beginning of the ceremonies.
Match Day by the numbers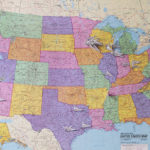 The future physicians will take their knowledge and Mayo values across the country:
33 percent matched at Mayo Clinic
33 percent matched in Minnesota
24 percent will remain in the central U.S.
17 percent will head west
10 percent will be flying east
24 percent will be warming up in southern states
Top specialty choices for 2019 are:
19 percent, pediatrics
17 percent, surgical specialties, including urology, ophthalmology, neurosurgery, orthopedics, general surgery and cardiothoracic surgery
14 percent, emergency medicine
7 percent, dermatology
5 percent, anesthesiology
5 percent, neurology/pediatric neurology
5 percent, OB-GYN
2 percent, pathology
2 percent, psychiatry
2 percent, radiology oncology
In addition 5 percent of students participated in the couples match and 5 percent participated in the military match. (These numbers do not add up to 100 percent because some students receive a preliminary match and a secondary match to fulfill their training in more than one location or specialty.)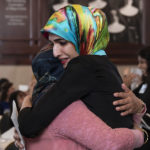 "The graduates who leave our medical school to pursue their medical training carry with them the Mayo values and patient-centered model of care they've learned," says Fredric Meyer, M.D. (NS '88), Waugh Executive Dean for Education, Mayo Clinic. "Many say it has forever changed the way they will think about medicine and their patients." Dr. Meyer is dean of Mayo Clinic Alix School of Medicine.
Dr. Meyer has advice for students leaving Mayo and incoming residents, based on his own time as a medical student and resident. He advises them to find and rely on good mentors, find a field that excites them intellectually and emotionally, and "always remember to be gracious."