Mayo Clinic, Google launch AI initiative for radiation therapy
Mayo Clinic and Google Health announce a joint initiative focusing on research into applying artificial intelligence (AI) to radiation therapy planning, a critical component of cancer care. Radiation therapy experts from Mayo Clinic, including radiation oncologists, medical physicists, dosimetrists and service design, will collaborate with Google Health's experts in applying AI to medical imaging.
In this first stage of the initiative, Mayo Clinic and Google Health teams will use de-identified data to develop and validate an algorithm to automate contouring of healthy tissue and organs from tumors, and develop adaptive dosage and treatment plans for patients undergoing radiation therapy for cancers in the head and neck area. The goal of the IRB-approved project is to develop an algorithm that will improve quality of radiation plans and patient outcomes while reducing treatment planning times and improving the efficiency of radiotherapy practice.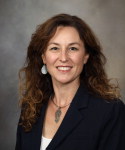 "Today, more than half of patients diagnosed with cancer receive radiation therapy, and the number is expected to grow in the future," says Nadia Laack, M.D. (RADO '06), chair of the Department of Radiation Oncology at Mayo Clinic in Rochester and one of the principal investigators on the project. Dr. Laack says contouring is particularly challenging for sensitive areas like the head and neck where many delicate structures are located close together and may take six hours or longer for more complex cases. "During radiation therapy planning, physicians identify organs and tumors in a manual or semiautomated manner that is subject to variability," says Dr. Laack.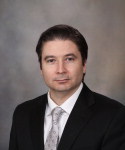 "These structures are critical inputs for the computer models that are currently used to generate radiation dose plans. If organs are not properly identified, the radiation plan may not protect these critical structures or adequately treat the tumor," says Chris Beltran, Ph.D. (RADP '06), chair of the Division of Medical Physics at Mayo Clinic in Florida and one of the principle investigators on the project. He says radiation treatment planning is one of the most labor-intensive and data-rich disciplines in medicine. "Radiation Oncology is ripe if not overdue for application of AI-augmented methods, particularly deep-learning-based approaches," says Dr. Beltran. "We are excited to work with Google Health so we can get closer to developing reliable AI tools to help make sure we get to the best plan possible for each patient."
"Radiation oncologists today painstakingly draw lines around sensitive organs like eyes, salivary glands and the spinal cord to make sure radiation beams avoid these areas. And while this works well, it takes a really long time to get it exactly right," says Cían Hughes, M.B., Ch.B., informatics lead at Google Health. "We see huge potential in using AI to augment parts of the contouring workflow, and hope that this work will ultimately enable a better patient experience and help patients get the treatment they need sooner."
Mayo Clinic and Google Health hope that AI-based tools may eventually help broaden access to specialized expertise across the world and help reduce prolonged wait time for patients. "Applying AI and machine learning may also help to alleviate radiation oncology workforce shortages throughout the world and decrease the variability in the quality of care patients receive," says Dr. Laack.
This initiative is the first research collaboration in a strategic partnership between Mayo Clinic and Google. Announced last year, the strategic partnership aims to improve the delivery of care for serious and complex conditions by harnessing knowledge and data to create useful digital tools and experiences that are available on innovative health care platforms.