Mayo Clinic statement on proposed budget cuts to research funding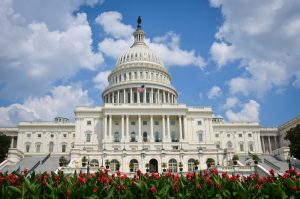 Mayo Clinic leaders wrote to members of the congressional Appropriations Committee about proposed budget cuts that will affect medical research.
John Noseworthy, M.D. (N '90), president and CEO, and Gregory Gores, M.D. (I '82, GI '85, GI '86), executive dean of Research, urged committee leaders to advocate for patients, the future of health care, the nation's economy and global competitiveness by protecting funding for the National Institutes of Health (NIH).
The letter was in response to the proposed fiscal year 2018 budget that the Trump administration released on May 24. The budget proposal calls for large cuts in spending on medical research, including $5.8 billion in overall cuts to the NIH — $1 billion cut to the National Cancer Institute; $575 million cut from the National Heart, Lung and Blood Institute; and $838 million from the National Institute of Allergy and Infectious Diseases. Congress now takes over the budget process — conducting a hearing and seeking input to evaluate the proposal.
Letter to congressional leaders regarding budget cuts
Dear Chairman Frelinghuysen, Ranking Member Lowey, Chairman Cole and Ranking Member DeLauro:
Thank you very much for your support of the $2 billion increase to fund discovery science and research in our country as part of the Consolidated Appropriations Act of 2017. Your leadership in support of and your deep understanding of the important role of the National Institutes of Health (NIH) is invaluable and gives the scientific community confidence in our country's commitment to advancing the frontiers of knowledge. We write today to once again call upon your bipartisan and bicameral collaboration to oppose the deep NIH cuts proposed in the Administration's FY2018 budget plan and to do all you can to fully fund and capture the benefit of the NIH for patients, the future of health care, our nation's economy and our global competitiveness.
At Mayo Clinic, medical questions go directly to the research labs to find answers and new treatments for complex conditions. Our research helps accelerate the discovery, translation and application of life-changing therapies, surgical procedures and technologies so our patients receive exactly the care they need when it's needed. Patients at Mayo Clinic often are among the first to benefit from innovative therapies, new techniques and technologies, developed through clinical trials. Because of research, more than 1.3 million people from all 50 states and 143 countries came to Mayo Clinic for care in 2015, seeking medical answers they hadn't found anywhere else.
We offer you the full support and cooperation of Mayo Clinic in your efforts to advance the awareness of and support for the importance of research and the NIH in particular. Also, because research drives everything we do for patients, Mayo Clinic may be able to provide an additional perspective on achieving maximum value from federal investment in research.
While 40 percent of Mayo Clinic's research budget comes from the NIH, our own financial commitment to science and discovery has more than doubled over the past 10 years from $130 million to $290 million. Mayo will not shrink from our commitment to accelerate scientific discoveries into breakthrough therapies that address the unmet needs of patients. We ask for your continued commitment to the work of the NIH.
We thank you for your effective leadership and look forward to working with you to preserve and protect funding for scientific and clinical research.
Sincerely,
| | |
| --- | --- |
| John H. Noseworthy, M.D. President and CEO Mayo Clinic | Gregory J. Gores, M.D. Executive Dean of Research Mayo Clinic |