"We are extremely grateful to The Centene Charitable Foundation and Mr. Michael Neidorff, chairman, president and CEO of Centene Corporation, for their vision, and for the support and trust in Mayo Clinic to do what we do best," says Gianrico Farrugia, M.D. (I '91, GI '94), president and CEO of Mayo Clinic. "Research is critical to infusing new knowledge into patient care. This remarkable gift will make a significant difference for our patients at Mayo Clinic, as well as patients around the world."
"Advancing medical research through innovative technology and patient-centered solutions is deeply aligned with Centene's purpose-driven work. Cancer does not discriminate by age, race or status, and the work of medical researchers at Mayo Clinic is vital to improving the health of our communities," says Michael F. Neidorff, chairman, president and CEO of Centene. "Together, we can address the unique needs of individuals impacted by pancreatic cancer."
More than half of patients with pancreatic cancer are diagnosed at a late stage, when the disease has spread beyond the pancreas and treatment is far more challenging. Patients who are diagnosed at an early stage can survive five years or longer after diagnosis.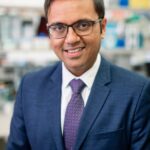 A research team led by Shounak Majumder, M.D. (CTSA '17, GI '17), a Mayo Clinicgastroenterologist and pancreatologist, and Gloria Petersen, Ph.D., (MSEP '99), a Mayo Clinic scientist, will develop an early detection strategy for pancreatic cancer through several new approaches. They seek to bring the strategy to the clinic in five years. Dr. Petersen is the Purvis and Roberta Tabor Professor.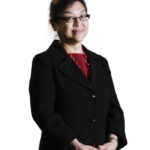 The multidisciplinary team will:
Build algorithms that make it possible to systematically identify people at high risk, leveraging decades of well-characterized clinical data.
Develop a machine learning algorithm for precise, image-based identification of early pancreatic cancer and advanced precancerous lesions.
Discover and validate new molecular biomarkers. The early detection strategy calls for combining imaging techniques with blood tests and other noninvasive, cost-effective tools.
Establish a collaborative clinical model to care for people at high risk of pancreatic cancer. Dr. Majumder has recently opened a high-risk pancreas clinic for patients at Mayo Clinic in Rochester. The clinic will be a translational research hub for early detection.
Mayo Clinic physicians and scientists are dedicated to improving the care of people with pancreatic cancer. Mayo Clinic cares for nearly 1,100 patients with pancreatic cancer each year, and more people at high risk are evaluated to diagnose the condition at an early stage.
Mayo is active in several areas of research; leads national initiatives, such as the Mayo Clinic Pancreatic Cancer Specialized Program of Research Excellence and the Pancreatic Cancer Genetic Epidemiology Consortium; and has created one of the largest research registries in the world of pancreatic cancer patients and families.
This year, over 57,000 Americans will be diagnosed with pancreatic cancer, and an estimated 47,000 Americans will die of the disease, according to the American Cancer Society.