Medical students receive stethoscope gifts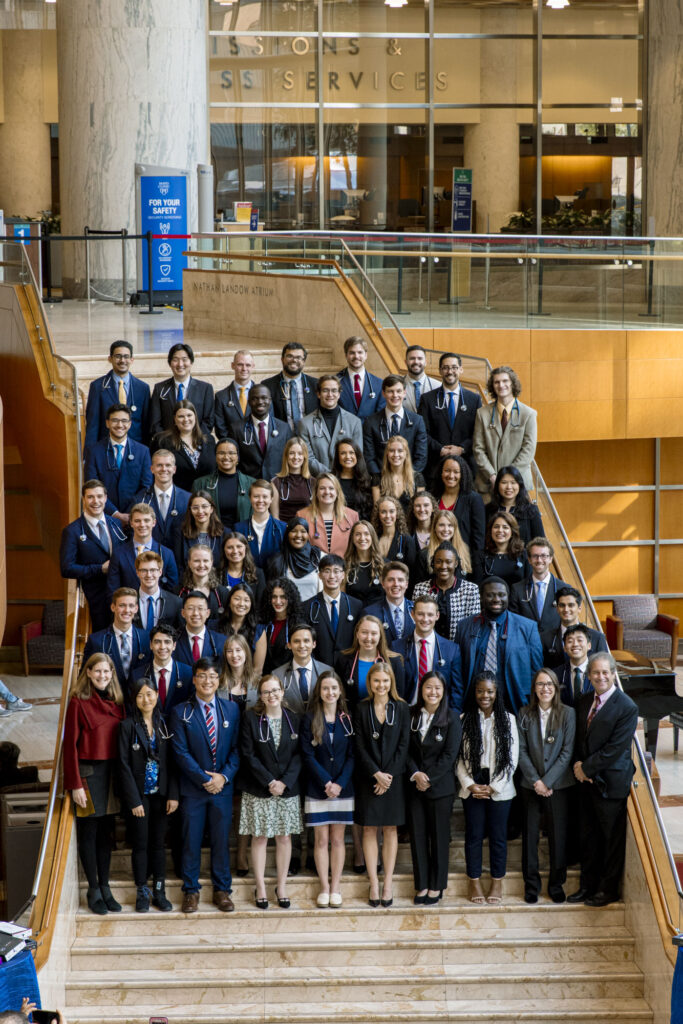 In October, first-year Mayo medical students received their stethoscopes — gifts from the Alumni Association and individual alumni.
Since 2015, the Mayo Clinic Alumni Association has gifted stethoscopes to incoming students of Mayo Clinic Alix School of Medicine in Rochester, Minnesota, and, beginning in 2017, medical students on the Arizona campus. This helps to create a sense of belonging to the rich history of Mayo-trained physicians.

Interested Mayo alumni can "purchase" stethoscopes ($100 each) to be presented to first-year Mayo medical students by an Alumni Association representative at a special celebration during family weekend each year. Alumni who purchase stethoscopes for medical students are recognized in an honor roll on the Alumni Association website.

Donors may include a brief message for the student receiving the stethoscope.