Melissa Murray, Ph.D., receives Mayo Clinic's 2022 Florida Investigator of the Year award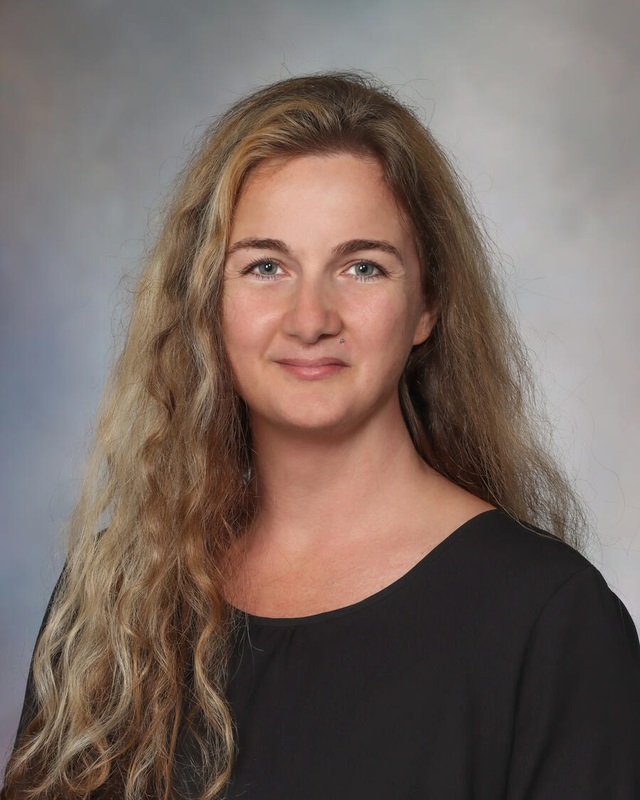 Melissa Murray, Ph.D. (NSCI '12), Department of Neurology at Mayo Clinic in Florida, received Mayo Clinic's 2022 Florida Investigator of the Year award. Dr. Murray is a consultant in neuroscience and director of the Translational Neuropathology Laboratory at Mayo Clinic in Florida. Her research focuses on atypical Alzheimer's disease, biomarkers of Alzheimer's disease, digital pathology of Alzheimer's disease and related dementias, and the investigation of why young-onset Alzheimer's disease paradoxically affects the brain to a much greater extent than observed in late life.

Dr. Murray has co-authored 220 journal articles that have appeared in high-impact clinical and translational journals including The Lancet Neurology, Nature Communications, JAMA Neurology and Acta Neuropathologica.

Dr. Murray is recognized by the NIH as a key stakeholder in the field of digital pathology and brain banking, is a scientific program committee member for the Alzheimer's Association International Conference and Human Amyloid Imaging meeting, and serves as a mentor for the Charleston Conference on Alzheimer's Disease.
Her funding profile includes grant awards from the NIH, the state of Florida, Chan Zuckerberg Initiative and benefactor sources. She is a co-investigator of several enterprisewide NIH grants in the departments of Neurology, Radiology and Quantitative Health Sciences at Mayo Clinic. She has received a $15 million multisite NIH grant to study young-onset Alzheimer's disease.

Dr. Murray has received awards including the Highly Cited Researcher designation from Clarivate's Web of Science; The Power List (The Pathologist); the Alzheimer's Association de Leon Prize in Neuroimaging Award—New Investigator of 2016; the Jacksonville Business Journal's top "40 Under 40" and Health Care Hero awards; and the International Franz Nissl Young Investigator in Neuropathology Award.
In addition, Dr. Murray continuously trains all levels of scientists, including fellows, graduate students, and clinicians engaged in research; and has a passion for outreach to communities underrepresented in science.

Dr. Murray is an associate professor of neuroscience in the Mayo Clinic College of Medicine and Science.