Arthur Lehrman, M.D. (PLS '64)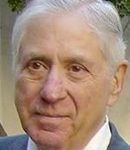 Arthur Lehrman, M.D., son of Louis and Ruth (Kouchel) Lehrman, and brother of Renee Lehrman Hertz (predeceased), passed away suddenly in his sleep on June 23, 2017. Raised in Forest Hills, NY, he graduated from Hofstra College in 1951. He continued his education at the University of Utrecht in the Netherlands through 1955. In 1958, Arthur graduated Albany Medical College. He proudly interned at the Mayo Clinic, Rochester, MN where he finalized his training as a plastic surgeon in 1964, and was a pioneer of this medical specialty. Over the next 30 years, Arthur improved the lives of thousands of patients through reconstructive surgery, particularly for hand and burn injuries.
Arthur built his plastic surgery practice in Syracuse, NY. The foremost joys of his life were being a doctor, leader, teacher and mentor within this early plastic surgery community. He also served in various academic and association positions in the Upstate New York medical community. Arthur was honored to volunteer his medical skills in Afghanistan, India and Cameroon. He was also a People to People Delegate to the then Soviet Union, Czechoslovakia and Hungary. Arthur retired in 1994 and moved to Palm Beach Gardens, FL for ten years before resettling to Raleigh, NC.
Arthur enjoyed wide-ranging hobbies; among them were wildlife photography, classical music and opera, reading in English, Dutch and French, cooking, Shakespeare, algebra, classic movies, sports, history, astronomy, botany, traveling and sailing. He maintained a lifelong interest in genealogy and kept in touch through all the years with his relatives in France.
Arthur was the beloved husband of Beverly Karp Lehrman. They married in 1957 and celebrated just two weeks ago their 60th wedding anniversary with their entire family. Arthur was the devoted father to Marjorie Ellen Lehrman of Morrisville, NC, Robert Charles Lehrman (Margie Slusher Lehrman), of Vienna, VA and James Matthew Lehrman (Paula Vogt Lehrman), of Raleigh, NC. Arthur was the passionately proud grandfather of Corianna Rae Lehrman, Sydney Alyssa Lehrman, Joseph Henry Lehrman, and Augustus Patrick Lehrman.
A 
graveside service
 will be held on Monday, June 26th at 1 p.m. at Raleigh Hebrew Cemetery. In lieu of flowers, please direct your 
remembrance
 to the Beverly and Arthur Lehrman Library Endowment Fund (Albany Medical Center Foundation, Office of Gift Planning, 43 New Scotland Avenue, Albany, NY 12208) and/or 
http://www.uwezakenya.org
 (for youth education in Kenya) and/or Temple Beth Or, Raleigh, NC.
Date of Death: June 23, 2017
Obituary courtesy of Syracuse Post Standard