Billups Tillman, M.D. (OR '67)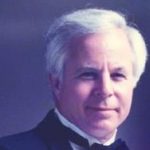 Athens native Dr. Billups Phinizy Tillman passed away peacefully with his family at his side on February 15, 2017. "B," as he was known to family and friends, was born on September 21, 1936 in Athens to Louise Calhoun Phinizy Tillman and Thomas McKey Tillman, Sr.
He is survived by his wife of fifty-six years, Regina Jackson Tillman, and their three children, Gay Tillman Crowe (David), Marie Tillman Harper (Steve), Billups Phinizy Tillman, Jr. (Angie), and his sister, Elinor Tillman Terrell.
Dr. Tillman was the patriarch of a large family with nine grandchildren, whom he adored, and many nieces and nephews. He is preceded in death by his mother and father; his brother, Thomas McKey Tillman, Jr.; and his brother-in-law, John Henry Terrell.
Dr. Tillman was a graduate of Baylor Military Academy in Chattanooga where he was an accomplished athlete and lettered in several varsity sports. He attended the University of Georgia, where he lettered as a member of the varsity Swimming and Diving Team, and graduated in 1958 with a BS in Premed. In 1962, he graduated from the Medical College of Georgia in Augusta and thereafter interned at Parkland Memorial Hospital in Dallas, Texas. He did his residency in orthopedic surgery at the Mayo Clinic in Rochester, Minnesota, and later was one of the founding members of the Dr. Mark B. Coventry Orthopedic Society. During his residency at Mayo, he also spent six months in Baltimore working at Kernan's Children's Hospital. After his residency, Dr. Tillman returned to Athens where he and Dr. William Butch Mulherin formed the Athens Orthopedic Clinic. Later, he received the Medal of Accommodation from the US Army for outstanding performance of duty during the Vietnam War.
Dr. Tillman was a member of Sigma Alpha Epsilon Fraternity, and a board member of the YMCA and Athens Y Camp. He was a member of the T. H. A. Hunting Club on Groton Plantation, the Athens City Club, and Athens First United Methodist Church. Throughout his life he was an avid outdoorsman and enjoyed hunting and fishing with his many friends.
A private burial will be held at Oconee Hill Cemetery and a memorial service, which is open to the public, will follow at Athens First United Methodist Church on Saturday, February 18, at 2 p.m.
In lieu of flowers, donations may be made to the Athens Y Camp or the Athens YMCA.
The Tillman family would like to extend their heartfelt thanks to Reginald Elder and Rubie Cunningham for all their help and assistance.
Online condolences may be offered at www.bernsteinfuneralhome.com.
Bernstein Funeral Home and Cremation Service is in charge of arrangements.
Obituary courtesy of Athens Banner-Herald