J. Michael Gregory, M.D. (S '69, U '72)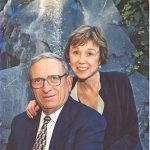 John Michael Gregory, M.D, a longtime resident of Athens, Georgia, passed away on April 12, 2015. There will be a family graveside burial at the Oconee Cemetery at 12:15 p.m. on Wednesday, April 15, 2015. The family will receive friends at the Sexton House from 1:00 to 2:30 p.m.
Mike was born February 21,1939 and grew up in Dothan, Alabama. As a child, he was an Eagle Scout and later attended Dothan High from where he graduated with honors in 1958. He earned varsity letters in both football and basketball – holding the record for the most consecutive free throws in one basketball game. At the age of 16 he was a runner up in the Future Masters Golf Tournament. Mike served as a class officer each year and as student body President in his senior year. He belonged to honorary organizations including the Key Club and was a longtime Altar Boy.
Mike earned a Bachelor of Science degree in three years from the University of Alabama – graduating in 1960. He was a member of the Alpha Tau Omega fraternity and was president in his junior year while courting the love of his life, Helen Louise Theus of Monroe, Louisiana, whom he married on August 12, 1961.
Mike attended Tulane Medical School in New Orleans, Louisiana, where he and Helen have many fond memories of their newlywed years. He graduated from Tulane in 1965 in the top 10% of his class. He conducted his internship at McCleod Regional Medical Center in Florence, South Carolina and worked as a physician at Palmetto Pee Dee Mental Health Center, also in Florence, while awaiting his assignment with the US Army. From 1965 to 1967, Mike served as a Captain in the US Army stationed in Jacksonville, Florida.
Dr. Gregory completed a five-year residency at the Mayo Clinic in Rochester, Minnesota specializing in Urology — inspired by his father's battle with prostate cancer. He was selected to be Chief Resident in his junior year and upheld the Mayo Clinic's high standards throughout his career.
After practicing Urology for 6 years in Memphis, Tennessee, Dr. Gregory and his family moved to Athens, Georgia in 1978 to join his friend from the Mayo Clinic, Dr. Robert Payne, and Dr. Joseph Caskin at Urology of Athens. His nurses, Jackie Heath, Carolyn Brooke, Helen Camp, and Claire Davis, were loved like members of his family. He was a past President of the Georgia Urological Association. Considered a gentle and caring physician, he regularly ran into grateful patients who expressed their appreciation for him.
Dr. Gregory dedicated himself to family, friends and community. He was a past President of the Athens Country Club, a member of Grid Iron, a past Social Chairman and past President of the Athens City Club, and a committed Bulldog fan – except when they were competing against Bama. He played golf regularly with his friends with whom he enjoyed many adventures. While kind and generous in the hospital, he was a competitive golf player and proud of his seven holes in one.
After 30 years of practice, Dr. Gregory retired in 2008. During his retirement years, he took up duplicate bridge. He and Helen enjoyed meeting new friends at the Fred's Duplicate Bridge Club. They were proud to become Life Masters together.
Mike was a doting father and husband. His love for Helen was constant, as was his commitment to providing each of his children with impressive life and academic opportunities. He was proud of his family's accomplishments, their careers and their own dedication to their spouses, children and friends. He leaves a legacy of commitment to family, education and a life of integrity and kindness.
In 2013, he was diagnosed with cancer and fought a brave battle — never complaining and keeping his keen sense of humor. Beloved brother-in- law, the Reverend James Theus of Alexandria, Louisiana, performed last rites and officiated at the burial.
Mike was preceded in death by his parents, John Wellington Gregory and Louise Mahoney Gregory. Survivors include Mike's wife of 53 years, Helen, daughters Louise Graves Gregory (Joseph Scanga) of San Francisco, California and Katherine Howell Gregory (Ed Maioriello) of Athens, Georgia and son John Michael Gregory, Jr (Kathleen) of Atlanta, Georgia. His grandchildren are Ella Scanga, John and Marshall Gregory. Other family members are his sister June Katorincek, brother-in-law Richard Katorincek and niece Sharon Katorincek of Fort Myers, Florida, and nephew Scott Katorincek of Amelia Island, Florida
In lieu of flowers, the family asks that memorial donations be made to a charity of your choice
or to The Summer Chapel in Highlands, NC, where the Reverend James Theus is the pastor. Mike and Helen enjoyed many visits with Caroline and Jim Theus in Highlands and considered The Summer Chapel a special place. Donations can be sent to The Summer Chapel, PO Box 1793, Cashiers, NC 28741.
On line condolences may be made at www.bernsteinfuneralhome.com.
Obituary courtesy of Athens Banner Herald