The Alumni Center team is working remotely.In-person shopping for alumni merchandise in Rochester is temporarily suspended. Shipping for online merchandise orders may be delayed. Thank you for your patience.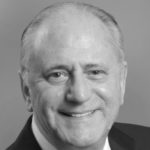 Michael Gordon, M.D. (I '65)
GORDON,MICHAEL S. M.D., Ph.D., developer of Harvey, the cardiopulmonary patient simulator in use at nearly 700 medical centers around the world, died unexpectedly July 7th at the age of 80. He and his brother Alan grew up in Chicago, the son of Dor'e, a leading lady of Broadway who gave up her career to marry their father Lee. Michael attended the University of Illinois as an undergraduate and a medical student, at the same also earning a master's degree in biochemistry. He completed his residency at the Mayo Clinic, became a Ph.D. at the University of Minnesota, and did his cardiology fellowship at Georgetown University. Dr. Gordon joined the faculty at the University of Miami in 1966, where he was not only a teacher and researcher but an innovator and successful leader. He is best known for creating Harvey, which realistically simulates nearly any cardiac disease at the touch of a button by varying blood pressure, pulses, heart sounds, murmurs and breath sounds. He established the Medical Training and Simulation Laboratory, which grew to include the development of curricula and training of thousands of paramedic-firefighters each year, as well as a Multimedia Computer Curriculum in Cardiology known as UMedic. The Lab eventually become a University of Miami Center for Excellence and 10 years ago was renamed the Michael S. Gordon Center for Research in Medical Education. Dr. Gordon was honored in 2015 by the Society for Simulation in Healthcare as recipient of the Simulation Pioneer Award and was presented with the Alumni Achievement Award by the University of Illinois in 2012. He was also recognized as a South Florida Health Care Hero in 2013 by the Greater Miami Chamber of Commerce, receiving the AXA Advisors Lifetime Achievement Award. With a career full of tributes, though, Dr. Gordon would be the first to say what moved him most was thinking about the many lives saved as a result. Michael and his wife Lynda have been generous benefactors of several academic and charitable organizations, including the University of Miami Frost School of Music, Jerry Herman Ring Theatre, and Department of Athletics, the Boys and Girls Clubs of Miami-Dade, and the University of Illinois. In addition to his wife, Lynda, he is survived by two sons, David Lee (Andrea) and Kevin (Megan), daughter Cathy, four granddaughters, Olivia, Alexis, Jolee and Dor'e, and his brother Alan (Babs). Services for immediate family and friends will take place Monday, July 10 at 11:00 am at Riverside Gardens Memorial Chapels at Mount Nebo (Kendall); 5900 SW 77 Avenue, Miami, FL. 33143. A memorial service and celebration of Michael Gordon's life is being planned for a later date and information will be shared. The family welcomes donations in his memory to the University of Miami Gordon Center for Research in Medical Education, or a favorite charity
.
Obituary courtesy of Miami Herald