The Alumni Center team is working remotely.In-person shopping for alumni merchandise in Rochester is temporarily suspended. Shipping for online merchandise orders may be delayed. Thank you for your patience.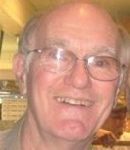 Vance MacDonald M.D. (S '68, NS '72)
VANCE MACDONALD, M.D. Vance Douglas MacDonald, M.D., 80, of Las Vegas, passed away June 19, 2017, at Nathan Adelson Hospice, after a brave fight against cancer. Vance was born Jan. 18, 1937, in Detroit, Michigan. He was well-known to the Las Vegas community as a Neurosurgeon in practice for more than 30 years. Many also knew him as an avid photographer who traveled the world visiting all seven continents in search of the perfect shot and most exotic local dish. Vance received his bachelor's degree from Michigan College of Mining and Technology, his medical degree from the University of Michigan, and completed his residency at the Mayo Clinic. He served in the U.S. Navy, was stationed in the Philippines during the Vietnam Warand retired after 20 years as a Captain in the Naval Reserves. Vance was also a certified taxidermist (at the tender age of 11), a college hockey player (with a part in a full team brawl that made the paper), an avid runner (who completed 33 national and international marathons, including the Boston Marathon) and an Architect (he personally designed his and Anita's home). Vance literally scaled mountains (Grand Teton) and crossed canyons (Utah slot canyons were his favorite) all the while in the faithful service of others. Vance is survived by his sister, Marjean Trudgeon; his wife, Anita MacDonald; his four children, Joel MacDonald, Jessica Halterman, Mary MacDonald and Allison Ellis (Chad); four stepchildren, Craig, Ken, Chris (Rosemary) and Katy Erlanger; and 14 grandchildren, Courtney Miller, William Halterman, Grace, Drew and Charlotte Ellis, Jade and Talulah MacDonald, and Christina, Miley, Breton, Michael, Aleks, Tucker and Jake Erlanger. Vance leaves a legacy of a passion for science, nature, photography and travel. He was deeply loved and will be missed. No services are pending.