Q&A with Eduardo Peña Dolhun, M.D., 2017 Mayo Clinic Alumni Association Humanitarian Award receipient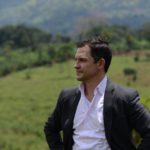 Eduardo Peña Dolhun, M.D. (MED '96, FM '99), received the 2017 Mayo Clinic Alumni Association Humanitarian Award, which we covered in Mayo Clinic Alumni magazine. We wanted to learn more about Dr. Peña Dolhun and the role Mayo Clinic has played in his career.
Why did you decide to pursue medicine?
I really enjoy helping others.
I love to use my hands.
I am fascinated by the intersection of science, art and individual variability when it comes to illness and health.
I am a curious soul, and medicine provides lifelong curiosities.
How did you decide on Mayo Clinic for medical school and residency?
I wanted to learn at the best institution in the world. And the ratio of students and residents to consultants is extraordinary.
What were your impressions of Mayo Clinic?
Mayo Clinic set the bar.
What valuable lessons did you learn at Mayo Clinic?
You can't perform great medicine without a vital culture of teamwork.
How does Mayo Clinic inform your practice?
The patient comes first. This is the guiding principle upon which I founded my own clinic and humanitarian endeavors.
If you weren't a physician, what would you be doing?
I would probably be an architect. However, I didn't really consider another career. I'm an entrepreneur and humanitarian, but my core pivots around being a physician.
What's ahead for you in the next few years?
A lot — more innovations, more humanitarian work at home and abroad, and hopefully starting a family.