Rahmi Oklu, M.D., Ph.D., receives Mayo Clinic's 2022 Arizona Investigator of the Year award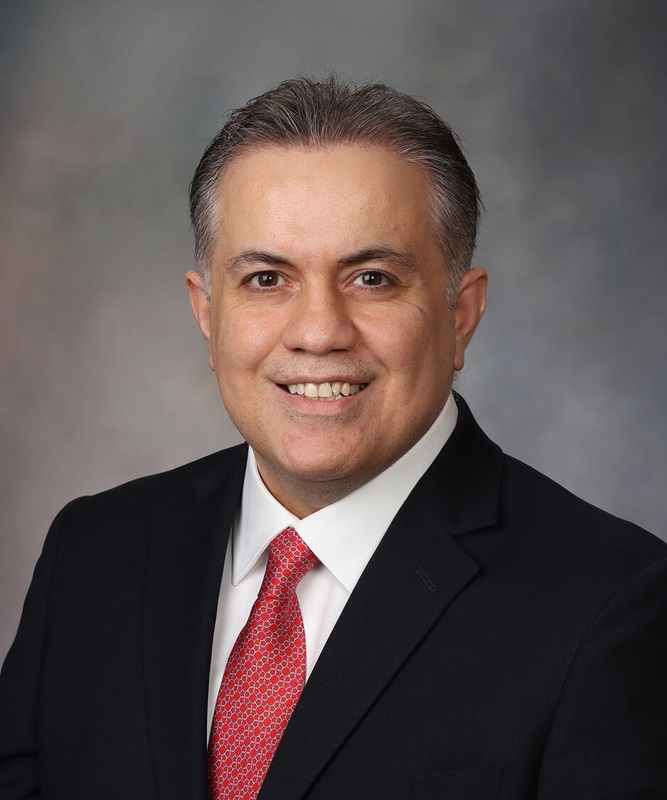 Rahmi Oklu, M.D., Ph.D. (RD '12), received Mayo Clinic's 2022 Arizona Investigator of the Year award. Dr. Oklu is an interventional radiologist who specializes in vascular disease and oncology. He is director of the Laboratory for Patient Inspired Engineering and director of the 3D Anatomic Modeling Laboratory, where he and his team produce models for education and presurgical planning.
Dr. Oklu's research focuses on new materials and devices for percutaneous interventional approaches that can minimize the long-term impacts of more invasive treatments. He describes his research as "patient-inspired engineering."
Dr. Oklu has made several important discoveries that could lead to new medical therapies. He led the discovery of an ionic liquid that can be injected into tumors under image guidance to destroy the tumor, retain drugs in the area and produce an inflammatory response, which may enhance immunotherapy. This work has led to several patents and a startup company.
In the past five years, Dr. Oklu has received six NIH Research Project Grant (R01) awards. His most recent invention is an injectable biomaterial that changes from solid to liquid based on pressure. This invention could replace coil embolization and help generate novel ways to embolize aneurysms. He further developed this innovation into a startup that has been cleared by the Food and Drug Administration, which means it can be marketed and sold in the U.S., to treat hemorrhage and hypervascular tumors. The company he founded was recently acquired by Boston Scientific.
Dr. Oklu submitted eight patent applications in 2021 for novel biomaterials and catheters, and his work has been published in 197 peer-reviewed journals.
Dr. Oklu is a professor of radiology in the Mayo Clinic College of Medicine and Science.