Robin Patel, M.D., receives 2022 Distinguished Mayo Clinic Investigator award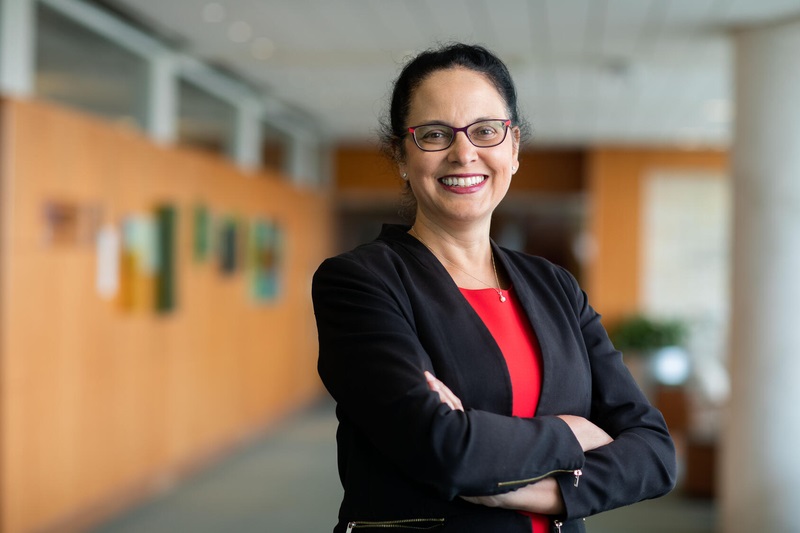 Robin Patel, M.D. (I '92, INFD '95, CM '96), divisions of Clinical Microbiology and Infectious Diseases at Mayo Clinic in Rochester and the Elizabeth P. and Robert E. Allen Professor of Individualized Medicine, received a 2022 Distinguished Mayo Clinic Investigator award. She is director of the Infectious Diseases Research Laboratory and co-director of the Clinical Bacteriology Laboratory. During her 26-year career at Mayo Clinic, she has made substantial contributions to research in the areas of periprosthetic joint infection and antimicrobial resistance, alongside pathogen discovery and characterization. She received the Mayo Clinic Distinguished Educator Award in 2021. Dr. Patel is a professor of medicine and microbiology in the Mayo Clinic College of Medicine and Science.
The Distinguished Mayo Clinic Investigator Award is presented to individuals whose research careers demonstrate evidence of great distinction, high distinguished scholarship, creative achievement, and excellence in education and administrative responsibilities.
Dr. Patel has led her team in describing a novel antibacterial resistance gene and a new bacterial species, and in developing numerous assays for detection of antibacterial resistance and individual species of bacteria. They also were part of the team that found the cause of hyperammonemia syndrome in lung transplant patients to be infection with Ureaplasma parvum or Ureaplasma urealyticum, making this previously highly fatal condition treatable with antibiotics.
Dr. Patel served as president of the American Society for Microbiology from 2019¬–20, where she received a Special Recognition Award for her work with the society's COVID-19 response. She is currently chair of the society's Governance Committee; laboratory center director for the National Institutes of Health's Antibacterial Resistance Leadership Group; an advisor to the Clinical and Laboratory Standards Institute Subcommittee on Antimicrobial Susceptibility Testing; and a member of the Leadership Council of the National Institute of Antimicrobial Resistance Research and Education. This year, the International Society of Antimicrobial Chemotherapy selected Dr. Patel to receive the Hamao Umezawa Memorial Award; she is only the second woman to receive the award.