The Latest from Mayo Clinic Laboratories
As the global reference laboratory for Mayo Clinic, Mayo Clinic Laboratories will help you advance patient care, strengthen your practice, and broaden access to specialized testing. Through our partnerships with clinicians at Mayo Clinic and health care providers around the world, we are able to offer the most sophisticated test catalog in the world. It is because of these daily collaborations that our subspecialized laboratories continue to be a critical component to patient care at Mayo Clinic.
COVID-19 Testing Resource Center

Mayo Clinic Laboratories is committed to working with our communities as we all face the unprecedented challenges of the COVID-19 pandemic. Since early 2020, Mayo Clinic researchers and experts have provided expertise to guide the public health response, and our clinical staff has been on the front lines providing lifesaving care for patients with COVID-19.
Autoimmune encephalopathy evaluation: Why be comprehensive?

Just Understanding the rapidly evolving field of autoimmune neurology helps physicians quickly and accurately diagnose this treatable patient population.  A review of the phenotype-specific evaluations and the role of paraneoplastic testing can avoid delays in diagnosis and improve efficiency for the lab.  The move away from the traditional paraneoplastic approach to testing is the result of decades of well-published research aimed at improving patient care.  Proper utilization of the phenotype-specific test menu improves specificity, offers physicians a definitive diagnosis and shortens the patient journey.
The birth of Mayo Clinic Laboratories: From tiny operation to international mainstay

 As the 1960s rolled into 1970, the country was in a recession and the Vietnam War showed no signs of ending. Rock icons Janis Joplin and Jimi Hendrix both died that year. Gross Domestic Product fell while inflation rose. Plus, interest rates soared to help pay for deficit spending on the war. Meanwhile, Mayo Clinic's Board of Governors was considering new ways to bring in revenue. So on March 17, 1971, after much investigation, hesitation, and deliberation, the Regional Laboratory was founded. For the first time in Mayo Clinic's history, the institution would get involved with the community practice of pathology to serve outside patients in the region and beyond. Before this, Mayo was entirely an academic institution, serving only its own patients. The funds from this new lab would be used for research and education.

.
Candida auris: Dr. Nancy Wengenack

Nancy Wengenack, Ph.D., director of the Mycology and Microbacteriology Laboratories in Mayo Clinic's Department of Laboratory Medicine and Pathology, joins the "Answers From the Lab" podcast. In this episode, Dr. Wengenack and Bobbi Pritt, M.D., discuss the fungal infection Candida auris.
New tests launched in August

In August 2021, Mayo Clinic Laboratories announced three new tests along with numerous reference value changes, obsolete tests, and algorithm changes.

.
---
Upcoming Conference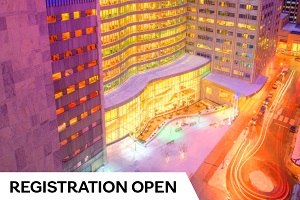 Virtual Surgical Pathology Symposium 2021
October 14–15, 2021 | Via livestream. This symposium will address common and uncommon diagnostic dilemmas encountered within surgical pathology practice. Prior to the symposium, participants will have the opportunity to review clinical histories, examine digital images, and formulate differential diagnoses. Case discussions highlight pathologic findings that characterize entities within the differential diagnoses. Twenty cases will be presented and discussed, along with important surgical pathology practice issues and concerns.
---
How to Order Testing
Many hospitals across the country have already established an account with Mayo Clinic Laboratories. Please click on the links below to register for an account or sign-in.
Registration for an account takes less than 10 minutes, and new accounts are typically processed and available in one business day. Once registered, sign in and locate the test in the Test Catalog and click the "Order This Test" button. Follow the prompts to provide billing and contact information. Print the test requisition form to ship with the specimen.
More from Mayo Clinic Laboratories
Want to read more about what's happening at our labs? Visit our blog!