The Latest from Mayo Clinic Laboratories
As the global reference laboratory for Mayo Clinic, Mayo Clinic Laboratories will help you advance patient care, strengthen your practice, and broaden access to specialized testing. Through our partnerships with clinicians at Mayo Clinic and health care providers around the world, we are able to offer the most sophisticated test catalog in the world. It is because of these daily collaborations that our subspecialized laboratories continue to be a critical component to patient care at Mayo Clinic.
COVID-19 Testing Resource Center

Mayo Clinic Laboratories is committed to working with our communities as we all face the unprecedented challenges of the COVID-19 pandemic. Since early 2020, Mayo Clinic researchers and experts have provided expertise to guide the public health response, and our clinical staff has been on the front lines providing lifesaving care for patients with COVID-19.
Beat the bite: What's in your vector-borne disease toolkit?

Mayo Clinic Laboratories offers a robust menu of vector-borne testing, including individual tests and panels that aid in diagnosing illness caused by ticks, mosquitos, and insects. From common diseases, such as Lyme disease and malaria, to more rare illness, such as Zika virus, Powassan virus, and Rocky Mountain spotted fever, our testing spans the spectrum of vector-borne diseases. We can provide you with tools to accurately diagnose patients and set them on a path toward healing.
Proactive pediatric inflammatory bowel disease testing

 Live via Zoom: 20-minute recorded presentation followed by 10-minute Q&A discussion. Join molecular genetic pathologist Ann Moyer, M.D., Ph.D., on Monday, June 27, at 11 a.m. CT for a presentation and Q&A discussion on how our genetic panels can improve outcomes in pediatric patients suspected of IBD. Hosted by Delta Lane, senior product manager, the webinar will highlight how Mayo Clinic Laboratories testing can proactively identify IBD-associated biomarkers prior to therapy initiation in young patients who present with IBD symptoms.
Increase your awareness of advances in autoimmune neurology testing

In the field of autoimmune neurology, the explosion of new antibody discoveries and treatment option advancements has challenged laboratory scientists to keep pace with developing meaningful, actionable testing. Join the Mayo Clinic neurologists who spearheaded the paraneoplastic evolution during one of several special Q & A discussion sessions to hear more about the impetus for this testing evolution and ask any questions you might have.
Addiction rehab monitoring assay (Test in Focus)

Mayo Clinic Laboratories now offers a comprehensive addiction rehabilitation monitoring profile, an innovative assay that employs a combination of technologies to test urine for the most commonly used substances. In this "Test in Focus" episode of the "Answers From the Lab" podcast, Loralie Langman, Ph.D., and Paul Jannetto, Ph.D., discuss the test's utility to help guide and monitor treatment.
---
Education Conference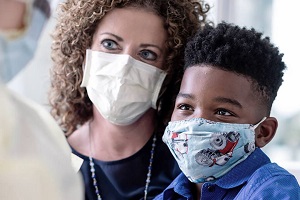 Register Now: Leveraging the Laboratory: A Community Focus
September 21–22, 2022 | Rochester, Minnesota
"Leveraging the Laboratory: A Community Focus" will provide innovative views into all aspects of health system laboratory outreach programs. Learn from health system executives, industry experts, and hands-on managers how to harness your outreach program to position your organization for success in health care's dynamic environment. You will learn how to extend your laboratory's reach into the community, create strong internal and external relationships, and execute on competitive strategies to achieve outreach program success. Attendees will also have the opportunity to tour select laboratories of Mayo Clinic's Department of Laboratory Medicine and Pathology and Mayo Clinic Laboratories' Reference Laboratory Operations. Join your industry peers and learn how to leverage your laboratory!
---
How to Order Testing
Many hospitals across the country have already established an account with Mayo Clinic Laboratories. Please click on the links below to register for an account or sign-in.
Registration for an account takes less than 10 minutes, and new accounts are typically processed and available in one business day. Once registered, sign in and locate the test in the Test Catalog and click the "Order This Test" button. Follow the prompts to provide billing and contact information. Print the test requisition form to ship with the specimen.
More from Mayo Clinic Laboratories
Want to read more about what's happening at our labs? Visit our blog!