The Latest from Mayo Clinic Laboratories
As the global reference laboratory for Mayo Clinic, Mayo Clinic Laboratories will help you advance patient care, strengthen your practice, and broaden access to specialized testing. Through our partnerships with clinicians at Mayo Clinic and health care providers around the world, we are able to offer the most sophisticated test catalog in the world. It is because of these daily collaborations that our subspecialized laboratories continue to be a critical component to patient care at Mayo Clinic.
COVID-19 Testing Resource Center

Mayo Clinic Laboratories is committed to working with our communities as we all face the unprecedented challenges of the COVID-19 pandemic. Since early 2020, Mayo Clinic researchers and experts have provided expertise to guide the public health response, and our clinical staff has been on the front lines providing lifesaving care for patients with COVID-19.
New: MayoComplete Solid Tumor Panel

The MayoComplete Solid Tumor Panel — Mayo Clinic Laboratories' most comprehensive genetic profiling assay to date — uses next-generation sequencing to check for mutations in 514 cancer-related genes known to have clinical significance. In this "Test in Focus" episode of the "Answers From the Lab" podcast, co-director of Mayo Clinic's Genomics Laboratory, Kevin Halling, M.D., Ph.D., discusses how the comprehensive panel provides wide-ranging yet highly detailed information on genetic alterations.
Thrombotic microangiopathies (TMA)

Atypical hemolytic uremic syndrome (aHUS) is an extremely rare, potentially life-threatening type of thrombotic microangiopathy (TMA) caused by dysregulation of the alternative pathway of complement. In this "Test in Focus episode of the "Answers From the Lab" podcast, Meera Sridharan, M.D., Ph.D., explains the serological complement profile used by Mayo Clinic Laboratories to identify disease presence.
Neuroimmunology: Updates and antibody test utilization

In this month's "Hot Topic," Andrew McKeon, M.B., B.Ch., M.D., reviews the use of neurological evaluations, the move away from the paraneoplastic evaluation, and upcoming changes to test profiles.
Improving diagnosis and treatment of Helicobacter pylori

Helicobacter pylori (H. pylori), a gastric pathogen, is one of the most common chronic bacterial infections in the world. As the main cause of peptic ulcer disease and a major risk factor for gastric cancer, H. pylori can lead to life-threatening medical conditions if left untreated. Timely, accurate diagnosis and successful treatment of H. pylori are critical for improving patients' gastrointestinal health and preventing further harm. Mayo clinic now offers a noivasive approach for the molecular detection of H. pylori, with results that include prediction of clarithromycin resistance included within 24 hours.

.
---
Upcoming Conference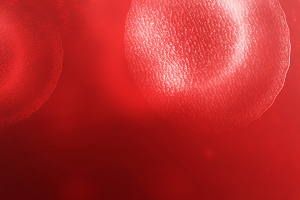 17th Bleeding and Thrombosing Diseases Conference and Workshop
October 6-8, 2021: In-person or via livestream. Hilton Rochester Mayo Clinic. This This Mayo Clinic conference will provide reviews and updates about laboratory and clinical aspects of bleeding and thrombosing disorders. Informational presentations will be supplemented with panel discussions and case presentations, followed by time for participant questions. If you also registered for the 2021 Non-Malignant Hematology Conference hosted by Mayo Clinic Laboratories, you are eligible for a $100 discount on the price of this conference.
---
How to Order Testing
Many hospitals across the country have already established an account with Mayo Clinic Laboratories. Please click on the links below to register for an account or sign-in.
Registration for an account takes less than 10 minutes, and new accounts are typically processed and available in one business day. Once registered, sign in and locate the test in the Test Catalog and click the "Order This Test" button. Follow the prompts to provide billing and contact information. Print the test requisition form to ship with the specimen.
More from Mayo Clinic Laboratories
Want to read more about what's happening at our labs? Visit our blog!