The Latest from Mayo Clinic Laboratories
As the global reference laboratory for Mayo Clinic, Mayo Clinic Laboratories will help you advance patient care, strengthen your practice, and broaden access to specialized testing. Through our partnerships with clinicians at Mayo Clinic and health care providers around the world, we are able to offer the most sophisticated test catalog in the world. It is because of these daily collaborations that our subspecialized laboratories continue to be a critical component to patient care at Mayo Clinic.
COVID-19 Updates

As the nation's only global reference laboratory integrated with a world-renowned academic health care institution, we are committed to working together with our communities as we all face these unprecedented challenges. We are rapidly expanding our COVID-19 testing to provide accurate information for health care professionals on the front lines of this crisis. We will continue coordinating closely with state and federal officials to offer testing in the areas with the greatest need.
Pulling Back the Sheets: Deep Inequalities Exposed by the COVID-19 Pandemic

In this "Virtual Lecture," Rahma Warsame, M.D, describes the inequities exposed by the COVID-19 pandemic and the health benefits of collecting and reporting COVID-19 data by gender and race/ethnicity
COVID-19's dangerous connection to coagulopathy

As researchers and physicians learn more about COVID-19, it's become clear that coagulopathy is among its most severe complications. In a recent "Answers From the Lab" podcast, Nahla Heikal, M.D., a clinical pathologist in Mayo Clinic's Department of Laboratory Medicine and Pathology and co-director of Mayo's Special Coagulation Laboratory, explains the seriousness of the coagulopathy COVID-19 can trigger.
---
Upcoming Conference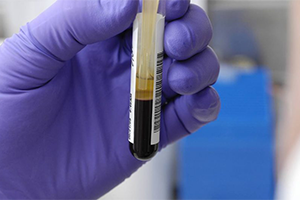 A Case-Based Workshop: Clinical and Laboratory Aspects of Hemophilia and Thrombosis
On Dec. 4, Mayo Clinic Laboratories will host the Friday Satellite Symposium A Case-Based Workshop: Clinical and Laboratory Aspects of Hemophilia and Thrombosis, preceding the 62nd American Society of Hematology Annual Meeting and Exposition.
---
How to Order Testing
Many hospitals across the country have already established an account with Mayo Clinic Laboratories. Please click on the links below to register for an account or sign-in.
Registration for an account takes less than 10 minutes, and new accounts are typically processed and available in one business day. Once registered, sign in and locate the test in the Test Catalog and click the "Order This Test" button. Follow the prompts to provide billing and contact information. Print the test requisition form to ship with the specimen.
More from Mayo Clinic Laboratories
Want to read more about what's happening at our labs? Visit our blog!