The Latest from Mayo Clinic Laboratories
As the global reference laboratory for Mayo Clinic, Mayo Clinic Laboratories will help you advance patient care, strengthen your practice, and broaden access to specialized testing. Through our partnerships with clinicians at Mayo Clinic and health care providers around the world, we are able to offer the most sophisticated test catalog in the world. It is because of these daily collaborations that our subspecialized laboratories continue to be a critical component to patient care at Mayo Clinic.
COVID-19 Testing Resource Center

Mayo Clinic Laboratories is committed to working with our communities as we all face the unprecedented challenges of the COVID-19 pandemic. Since early 2020, Mayo Clinic researchers and experts have provided expertise to guide the public health response, and our clinical staff has been on the front lines providing lifesaving care for patients with COVID-19.
What's new in Helicobactor pylori testing?

Until recently, identifying the antimicrobial susceptibility of Helicobacter pylori was only possible via an invasive endoscopic procedure. Mayo Clinic Laboratories now offers a noninvasive approach that uses a single specimen source for the molecular detection of H. pylori and clarithromycin resistance. Stool can now be tested by a PCR assay that detects H. pylori and defines susceptibility based on interrogating gene mutations most commonly associated with clarithromycin resistance. In this month's "Hot Topic," Robin Patel, M.D., consultant, Division of Clinical Microbiology, Mayo Clinic, discusses Mayo Clinic Laboratories' new assay.
University of Louisville: Building an evidence-based algorithm to guide autoimmune neurology patient care

A team of neurologists and laboratorians at the UofL Hospital developed an algorithm using the Antibody Prevalence in Epilepsy and Encephalopathy (APE2) score and other criteria to standardize ordering practices for autoimmune and paraneoplastic panels. Their results: 100% sensitivity and 71% specificity on the APE2 portion of the algorithm; a 33% true positive rate increase; a reduction in the number of panels ordered; and a cost savings of $54,900.
Hematology journal lauds HIT testing research

Heparin-induced thrombocytopenia (HIT) is a blood disorder that can be life-threatening. To maximize the likelihood of recovery, early and accurate diagnosis is critical. A false positive test for HIT, or a delay in excluding HIT, needlessly subjects a patient to considerable risks associated with treatment with a heparin alternative. A false negative HIT test can lead to catastrophic thrombosis or death. A study involving several Mayo Clinic investigators that examined new approaches to the diagnosis of HIT was published recently in The American Society of Hematology's journal, Blood, and featured on the journal's front cover.
Pathology services at Mayo Clinic

Mayo Clinic has the most robust laboratory and pathology practice for cancer care in the world, with more than 19 subspecialized pathology sections and over 100 pathologists. Our consultative practice strives to bring the client the highest quality of diagnostic pathology in all areas of expertise. Our goal is to use only those ancillary tests that support the diagnosis in a cost-effective manner and to provide a rapid turnaround time for diagnostic results.
---
Upcoming Virtual Conference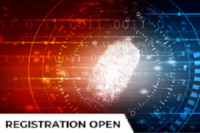 6th Annual Forensic Science Symposium – April 16, 2021 via livestream
Mayo Clinic's 6th Annual Forensic Science Symposium explores a variety of worksites investigators may traverse, from the courtroom to the farm, to the great outdoors. Reviews of regional species, infections, and communicable diseases will be presented in the context of human deaths and their case investigations. Leading experts in forensic science will cover timely topics, such as asphyxial deaths, vaping-related injuries, and COVID-19 related cardiac disease.
---
How to Order Testing
Many hospitals across the country have already established an account with Mayo Clinic Laboratories. Please click on the links below to register for an account or sign-in.
Registration for an account takes less than 10 minutes, and new accounts are typically processed and available in one business day. Once registered, sign in and locate the test in the Test Catalog and click the "Order This Test" button. Follow the prompts to provide billing and contact information. Print the test requisition form to ship with the specimen.
More from Mayo Clinic Laboratories
Want to read more about what's happening at our labs? Visit our blog!