The Latest from Mayo Clinic Laboratories
As the global reference laboratory for Mayo Clinic, Mayo Clinic Laboratories will help you advance patient care, strengthen your practice, and broaden access to specialized testing. Through our partnerships with clinicians at Mayo Clinic and health care providers around the world, we are able to offer the most sophisticated test catalog in the world. It is because of these daily collaborations that our subspecialized laboratories continue to be a critical component to patient care at Mayo Clinic.
COVID-19 Updates

As the nation's only global reference laboratory integrated with a world-renowned academic health care institution, we are committed to working together with our communities as we all face these unprecedented challenges. We are rapidly expanding our COVID-19 testing to provide accurate information for health care professionals on the front lines of this crisis. We will continue coordinating closely with state and federal officials to offer testing in the areas with the greatest need.
Serologic Testing for IgG Antibodies Against SARS-CoV-2

In this month's "Hot Topic," Elitza Theel, Ph.D., discusses the role of serologic testing as it relates to SARS-CoV-2, the virus that causes COVID-19.
Lung Cancer NGS Testing [A Test in Focus]

Kevin Halling, M.D., gives an overview of the lung cancer NGS panel available through Mayo Clinic Laboratories. He discusses when this testing should be ordered, how this testing compares to previous testing approaches, and what clinical action can be taken due to the results of this testing.
---
Featured Webinars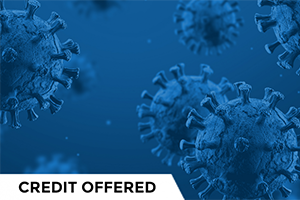 Client Virtual Town Hall: The Latest in COVID-19 Testing, Featuring Live Q&A
This live virtual town hall for Mayo Clinic Laboratories clients covers the latest in COVID-19 testing. This event features experts who were directly involved in the development of Mayo Clinic's molecular, antibody, and antigen testing. They address the current state of testing and answer audience questions.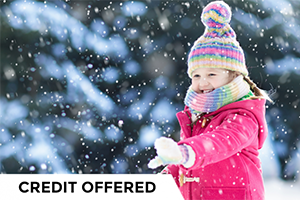 Pediatric Autoimmune CNS Disorders
CNS autoimmunity is increasingly recognized in children. This "Specialty Testing" webinar, presented by Andrew McKeon, M.D., M.B, B.Ch., addresses the clinical presentations, evaluation (including diagnostic antibody testing), and treatment of autoimmune pediatric CNS disorders, including encephalitides and myelopathies.
---
How to Order Testing
Many hospitals across the country have already established an account with Mayo Clinic Laboratories. Please click on the links below to register for an account or sign-in.
Registration for an account takes less than 10 minutes, and new accounts are typically processed and available in one business day. Once registered, sign in and locate the test in the Test Catalog and click the "Order This Test" button. Follow the prompts to provide billing and contact information. Print the test requisition form to ship with the specimen.
More from Mayo Clinic Laboratories
Want to read more about what's happening at our labs? Visit our blog!