The Latest from Mayo Clinic Laboratories
As the global reference laboratory for Mayo Clinic, Mayo Clinic Laboratories will help you advance patient care, strengthen your practice, and broaden access to specialized testing. Through our partnerships with clinicians at Mayo Clinic and health care providers around the world, we are able to offer the most sophisticated test catalog in the world. It is because of these daily collaborations that our subspecialized laboratories continue to be a critical component to patient care at Mayo Clinic.
COVID-19 Testing Resource Center

Mayo Clinic Laboratories is committed to working with our communities as we all face the unprecedented challenges of the COVID-19 pandemic. Since early 2020, Mayo Clinic researchers and experts have provided expertise to guide the public health response, and our clinical staff has been on the front lines providing lifesaving care for patients with COVID-19.
A downward spiral undone: Jon Bratsch (Patient Spotlight)

Lying in an ICU bed as sick as he could get, Jon Bratsch thought he was past the point of no return. But when a Mayo Clinic Laboratories test revealed the source of his dire symptoms, everything changed. Today, Jon's back to the life and family he loves.
Extended spectrum beta lactamase testing

 Fecal microbiota transplantation, or stool transplantation, is a process wherein fecal matter is collected from a healthy person and transplanted into the gastrointestinal tract of a patient. Problems can occur when donor stool is found to have harmful multidrug-resistant Gram-negative extended spectrum beta lactamase (ESBL) bacteria. In this "Test in Focus" episode of Mayo Clinic Laboratories' "Answers From the Lab" podcast, clinical microbiologist and pathologist Audrey Schuetz, M.D., outlines how Mayo Clinic Laboratories' new culture-based ESBL testing panel screens for the colonization or carriage of ESBL bacteria.

 
Phlebotomy Top Gun: Safe handling of laboratory specimens during the COVID-19 pandemic

In this month's "Hot Topic," Brad Karon, M.D., Ph.D., addresses the safe handling of laboratory specimens submitted during the COVID-19 pandemic through his yearly "Phlebotomy Top Gun" presentation based on the previous year's phlebotomy conference.

 
Stiff-person/PERM evaluation

Stiff-person syndrome is a spectrum of disorders whose most severe form is associated with uncontrollable muscular rigidity and spasms that can be caused by an autoimmune response. In this "Test in Focus" episode of the "Answers From the Lab" podcast, Andrew McKeon, M.B., B.Ch., M.D., discusses Mayo Clinic Laboratories' unique assay based on the four known antibodies that can be present in individuals on the spectrum — including patients with the severe PERM phenotype.

.
---
Education Conference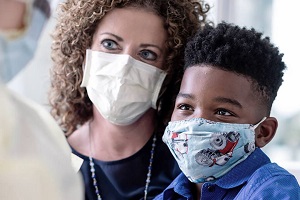 Register Now: Phlebotomy 2022: Performance, Public Health & People in a Post-COVID World
April 21-22, 2022 | Via Livestream
This two-day virtual conference will offer the opportunity to learn how to lead in extraordinarily difficult times, including dealing with burnout, retention, and resilience. Attendees also will learn the lab's role in health equity, and lessons learned through the COVID-19 pandemic. Additionally, attendees will learn about blood cultures; non-blood collections; dealing with difficult employees; key performance indicators; pediatric collections and comfort techniques; and blood collections at home.
---
How to Order Testing
Many hospitals across the country have already established an account with Mayo Clinic Laboratories. Please click on the links below to register for an account or sign-in.
Registration for an account takes less than 10 minutes, and new accounts are typically processed and available in one business day. Once registered, sign in and locate the test in the Test Catalog and click the "Order This Test" button. Follow the prompts to provide billing and contact information. Print the test requisition form to ship with the specimen.
More from Mayo Clinic Laboratories
Want to read more about what's happening at our labs? Visit our blog!